Roseanne Had Some Words For Her 9-Year-Old Co-Star
Roseanne Barr has something to say about her young black co-star, 9-year-old Jayden Rey.
On Thursday, May 31, 2018, the controversial comedian took to Twitter to share her thoughts following the cancellation of her ABC sitcom Roseanne due to her recent racist tweets. In a tweet that's since been deleted, Barr addressed Rey, who played her granddaughter Mary Conner on the reboot, and revealed that she's "ashamed" of herself for saying something that could've hurt the child.
As captured by CNN, Barr wrote, "The saddest part of all is 4 Jayden Rey on the show whom I grew2 love so much & am so ashamed of myself that she would ever think I do not love her bc she is African American." She continued, "It's the most gawd awful painful thing. I can't let myself cave in tho."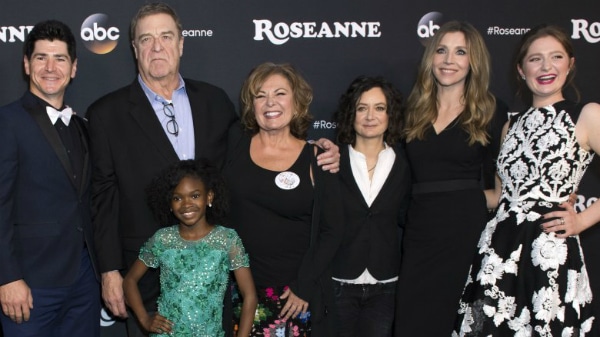 (Excerpt) Read More: NickiSwift.com