Three years after the franchise returned with force in 2015, Disney is giving the Star Warsfranchise a break – and that's a very good thing.
There's no D23 expo this year, Star Wars Celebration is skipping 2018, and Lucasfilm isn't doing anything at this year's San Diego Comic-Con. After four years of nonstop Star Wars releases, it's a grinding halt.
Star Wars will still be there, of course. New TV show Star Wars Resistance premieres in the Fall and there's Galaxy's Edge at Disneyworld rolling forward, but in terms of major events there's nothing of the scale audiences have become accustomed to until Star Wars 9 in December 2019.
In the wake of Solo: A Star Wars Story and its box office failure, this may appear like Disney's just running off to lick its wounds. However, while it's definitely offering an opportunity to address key issues (such as Solo's poor marketing), there are more detailed reasons why this is a good move.
THE LAST TWO STAR WARS MOVIES HAVE SPLIT THE FAN BASE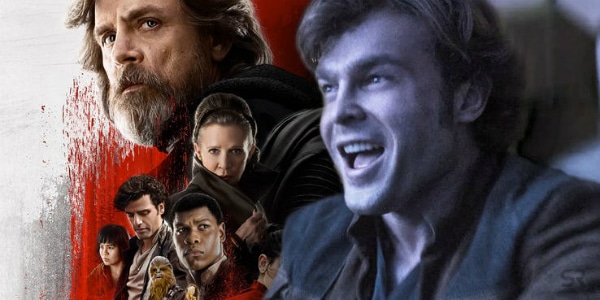 The last two Star Wars movies have proved to be fairly controversial. Star Wars: The Last Jedi grossed over $1.3 billion at the global box office and was adored by critics, but theStar Wars fanbase was left deeply divided. Rian Johnson's smart, subversive approach to the franchise simply wasn't what many old-school Star Wars fans had expected: its irreverent tone contrasted with the wider franchise, and a number of plot twists were perceived as unsatisfactory. Luke Skywalker's portrayal proved to be especially divisive; even Mark Hamill admitted he was initially wary. While the controversy clearly didn't affect the film's performance all that much, it nevertheless had a big impact on the discourse.
Ad

Then there's Solo: A Star Wars Story, which has become the franchise's first flop. Behind-the-scenes drama had given the film bad press, and a lackluster marketing campaign failed to persuade fans to care. Making matters worse, it was scheduled to release on Memorial Day, a weekend now viewed as dangerous for any would-be blockbuster.
For the first time since Disney's purchase, the buzz around Star Wars is veering strongly negative. The Last Jedi divided fans and Solo – while a perfectly good film – has simply failed to perform. A period of quiet reflection could easily allow this to die down.
(Excerpt) Read More at: ScreenRant.com