Overhyped Films That Were Never Released
Hollywood runs on hype — from a project's earliest conception to its world premiere and beyond, the entire movie industry depends on getting audiences as pumped as possible for their blockbuster product while threading the needle between overlooked gems and overhyped films.
In fact, there's an industry within the industry, filled with people whose jobs depend on getting the word out: marketing offices, production offices, PR people, and hundreds of other individuals are instrumental when it comes to letting audiences know about an upcoming movie.
Unfortunately, the folks whose job it is to market and hype up a film aren't always on the same page as the people tasked with actually making a movie. Announcements are made, interviews are given, and all of a sudden, the film just up and disappears from the studio's release schedule. It can happen for all sorts of surprising reasons, but regardless, all we're left with is the disappointment of knowing we'll never get to see the movie we were promised. Here's a look at some overhyped films that quietly disappeared from the release schedule.
Dark Universe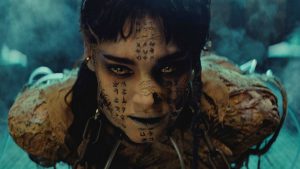 The Dark Universe will no doubt go down in Hollywood history as a prime example of the high risk a studio runs of being embarrassed by overhyped films. In an attempt to mirror the Marvel Cinematic Universe's interwoven narratives (and massive box office success), Universal Studios looked to their own crossover-worthy characters — classic monsters like Dracula, the Wolfman, and so on. While it wouldn't be the first time Universal had made crossover movies, the ideas behind this new franchise seemed to borrow more from superhero and action movies than the gothic influences of their early 1900s forebears.
Universal even invested in a special "Dark Universe" logo to introduce films that would take place in this universe. Unfortunately, despite all-star casting like Tom Cruise in The Mummy and Johnny Depp as the Invisible Man, the Dark Universe derailed when The Mummy bombed at the box office — Bride of Frankenstein was taken off of Universal's schedule, and, despite a massive launch announcement with a Photoshopped lineup of the stars (and rumors that Angelina Jolie would play the bride of Frankenstein), the architects of the Dark Universe have since departed to other projects. It looks like the real dark universe was ours, all along.
Divergent: Ascendant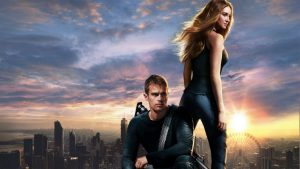 It's common knowledge that sequels are an easy way to make money in Hollywood; there's usually already an existing fan base and audience interest, which can make it easier to drum up the kind of box office returns that movies increasingly seem to need to break even. While that might be the general understanding, that line of thinking ignores movies that don't get more popular with each installment. For every Marvel movie where each new installment seems to break new box office records, there are plenty of would-be franchises that petered out before finishing their run.
The Divergent franchise is one of those unfortunate examples. An adaptation of best-selling young adult novels, the series followed a group of kids in a dystopian future where your place in life is decided by a psychological test. While the first two movies managed to make respectable returns, the third film in the series, Allegiant, underperformed so badly that the final movie, Ascendant, was quietly shelved by Lionsgate. While there's still possible talks about the unmade movie appearing as a television special, series lead Shailene Woodley herself has said that she wouldn't be interested in returning to the franchise on the small screen.
World War Z 2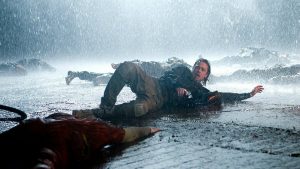 Even when all the stars seem to align for a project, that doesn't necessarily make for an easy production. World War Z was a bestseller by Max Brooks, son of the legendary Mel Brooks, with a passionate fanbase and one extremely powerful supporter in Hollywood: actor Brad Pitt, who optioned the movie through his production company, Plan B, after a bidding war against Leonardo DiCaprio's Appian Way. Unfortunately, all that press and expensive bidding lead to a project that would go through four writers, a producer, a visual effects artist, multiple edits, and an entire re-shot third act sequence. That the movie was able to premiere to a solid half-billion box office worldwide was a stroke of luck, considering the litany of behind-the-scenes drama that leaked out to the press during production.
As it was, the drama may have been too much to gamble for a second time; the sequel, World War Z 2, was quietly removed from Paramount's release schedule in 2017, and a planned 2018 shoot was bumped back to accommodate Pitt's schedule. This may all be for the best — the movie, though popular enough to earn back its budget and then some, received middling reviews from critics while fans of the original text were upset to find that the adaptation made wholesale changes to the storytelling. Still, World War Z has gone down in history as the most profitable zombie movie ever made, so we wouldn't count it out, no matter how decrepit the corpse may look.
(Excerpt) Read More at: Looper.com