A different kind of record was set this weekend in that it was the first weekend ever where eight of the top ten films at the weekend box office were sequels.
Of those eight, two of the weekend's new follow-up films are locked in a tight race at the top with Sony's The Equalizer 2 pulling off a surprise upset, edging out Universal's Mamma Mia! Here We Go Again, which looked as if it might top $40 million at one point over the weekend, but settled down well below that mark. Overall, the weekend showed a slight improvement over last weekend while falling ~7% behind the same weekend last year.
At the top of the box office, Sony's release of The Equalizer 2, starring Denzel Washington and directed by Antoine Fuqua, delivered an estimated $35.8 million, topping the $34.1 million opening for the first film. The film's second place performance comes as a result of holding on just a bit better than the Mamma Mia! sequel on Saturday, though once weekend actuals are in it could turn into a slightly tighter race than the $1.44 million that currently separate the two. That said, we aren't expecting the top two positions to change.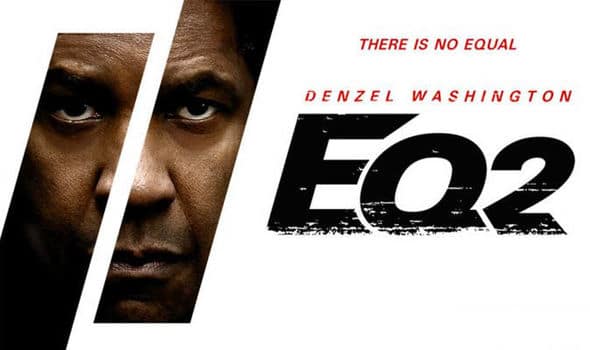 Equalizer 2 received an "A" CinemaScore (better than the "A-" for the original) and played to an audience that was 58% male, a bit higher than the 52/48 split for the original. Looking ahead, the film will likely suffer a bit of a steep drop next weekend as Tom Cruise returns as Ethan Hunt in Mission: Impossible – Fallout, taking a lot of Equalizer's audience. Overall, it seems likely the sequel will fall short of the first film's $101.5 million haul.
Internationally, Equalizer 2 debuted in 11 markets and brought in an estimated $3.3 million, which Sony reports is 30% higher than the original for the same group of markets at current exchange rates. Leading the way was Australia with an estimated $2.2 million, which is 31% ahead of The Equalizer. Over the coming weeks, the film will debut in Spain on August 10 followed by openings in France (Aug 15), Brazil (Aug 16), Germany (Aug 16), Mexico (Aug 17), UK (Aug 17), Russia (Sep 6), Italy (Sep 13), South Korea (Sep 13) and Japan (Oct 5).
GET MORE: Compare the two Equalizer films here!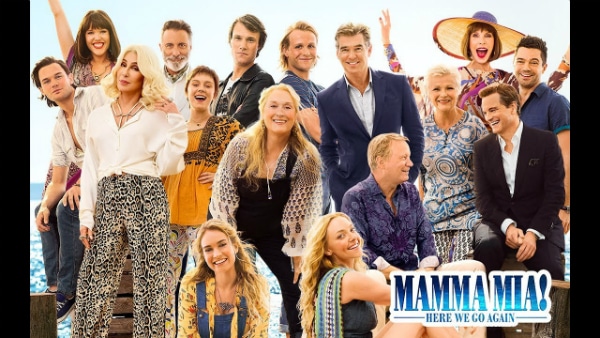 Universal's Mamma Mia! Here We Go Again brought in an estimated $34.38 million for a second place finish. While this is a bit below earlier weekend estimates, this is still a very strong debut for the sequel, outperforming the first film by nearly $7 million. In 2008, Mamma Mia! finished its run with $144.1 million and while it wouldn't be fair to expect the sequel to deliver a similar 5x+ multiplier, this is still the fourth largest opening ever for a musical and ranks similarly to 2007's Enchanted, which finished its domestic run with $127.8 million. Here We Go Again's "A-" CinemaScore is promising as is the fact the film plays to a targeted female demographic (83% of the opening weekend audience was female) with little direct competition throughout the rest of the summer season.
Ad

Internationally, Mamma Mia! Here We Go Again opened in 41 markets and outperformed the original in 34 of those markets. Top markets include a $13.1 million opening in the U.K. and Ireland along with Australia ($5m), Germany ($4.5m) Sweden ($2.6m), Norway ($2m) and Spain ($2m). Overall, the film opened with $42.4 million internationally for a $76.78 million global debut. Next week, the film opens in France, Switzerland, Croatia and Poland.
GET MORE: Compare the Mamma Mia! films here!
Sony's Hotel Transylvania 3 dipped 47% in its second weekend, delivering an estimated $23.3 million for a domestic cume that now stands at $91 million. The film also added $37.7 million internationally, pushing its overseas cume to $115.6 million for a global tally totaling $206.7 million. While the sequel is pacing similarly to the last film domestically it is ~36% ahead of Hotel Transylvania 2 at the same point in the release internationally, and is still looking forward to a July 25 release in France along with releases in the UK (July 27), South Korea (Aug 8) and Italy (Aug 22).
Disney and Marvel's Ant-Man and the Wasp dropped 45% in its third weekend in release as its domestic cume now stands just shy of $165 million. It also pulled in an estimated $21.6 million internationally for an overseas cume that is now just shy of $189 million and a global cume reaching $353.5 million. So far the film is open in just 56% of the international marketplace with openings in Germany, Austria and Hungary next weekend and openings in the UK (8/2), Italy (8/14) and Japan (8/31) next month.
Rounding out the top five is Disney and Pixar's Incredibles 2 with an estimated $11.5 million and a domestic cume that now totals $557.3 million. This marks the second time ever that the top five films were all sequels. The first time was just two weeks ago. The sequel also added $36.5 million internationally for a global cume that now totals $940.4 million. Incredibles 2 opened in South Korea this weekend with the largest Disney Animation and Pixar opening of all-time at $10.4 million and the second largest Disney Animation and Pixar opening ever in Hong Kong at $3.3 million. The film is now open in roughly 75% of the international marketplace with its next key market debut set for August 1 in Japan.
(Excerpt) Read More at: BoxOfficeMojo.com