David Cassidy's son Beau is set to inherit a lot more money than expected — up to $1.68 million more.
According to court documents obtained by The Blast, the late actor and musician left his son, Beau Cassidy, the bulk of his estate, which was originally valued at around $150,000, minus some substantial debts. It is now estimated to total some $230,000 after debt expenses are paid.
On top of that, Cassidy also had a retirement plan which has already paid out $450,000 to his son, as well as a $1 million life insurance policy, the sole beneficiary of which is also Beau.
In all, Cassidy's son looks to inherit upwards of $1.68 million, which is more than 10 times the sum that was initially reported to be heading his way after the former Partridge Family star passed away at the age of 67 from organ failure in late 2017.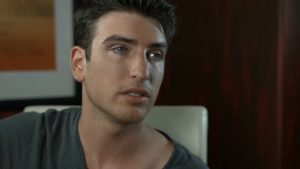 The Blast also reported that Cassidy was incorporated as DBC Inc., and that company will continue to receive residuals from Sony and other sources. The documents also note that Beau was the beneficiary of David's retirement plan, which exceeded $450,000.
Katie Cassidy, his daughter, was omitted from his will, as he claimed he was little more than a biological father to the Arrow actress. As he told PEOPLEseveral months before his death, "I've never had a relationship with her. I wasn't her father. I was her biological father but I didn't raise her."
(Excerpts) Read More at: PageSix.com and People.com