Any fears gamers had of searching for that perfect Rey Mysterio CAW all over again were eased by 2K's announcement that the legendary masked man will be included as a pre-order bonus in WWE 2K19. AJ Styles on the cover, Rey Rey as an official member of the roster. This is brilliant, right?
Yes, but it could be a lot better if pesky real-life legal battles, time constraints or on-disc space issues didn't get in the way of that perfect roster.
As good as 2K19's roster lineup will no doubt be, it's wise to brace oneself for some slight disappointment. Not every single wrestler you want to play as will be in there, and the combination of problems listed above are why. Those seeking that comprehensive mix of current stars and legends without dipping into the quality lottery that is Community Creations will have to wait, it seems.
Not to worry, because there's a chance 2018 WWE Hall Of Fame inductees like Jeff Jarrett and The Dudley Boyz will be included. After all, 2K wouldn't leave out one of the best tag-teams in company history, would they?
Oh God, would they?
10. Demolition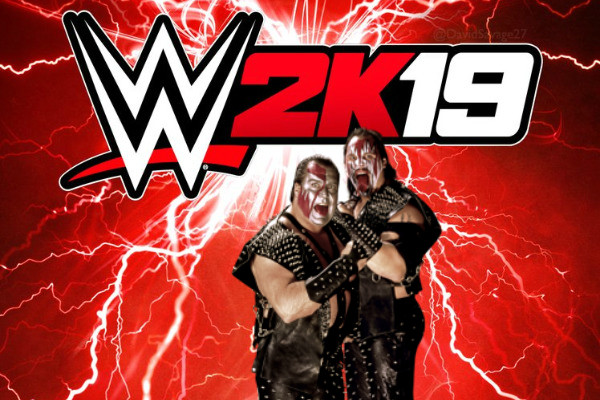 Last Appearance: The last time Demolition were in a WWE video game, THQ were in charge of the series. Since that appearance in WWE '12, Ax and Smash have commented on being frozen out of consideration for the the promotion's Hall Of Fame.
Why They Won't Be In 2K19: 2K are at the mercy of WWE's whims.
Despite the fact Ax and Smash are one of WWE's best-loved traditional tag-teams, there's zero chance Demolition will make the cut due to their frosty relationship with management.
Both members of the famous team were named in a lawsuit lodged against WWE in 2016. The allegations claimed the company failed to properly care for them when they suffered concussions or other head injuries in the ring. As the suit is still pending, it's impossible to see Ax or Smash getting the digital treatment from 2K.
Even more upsetting is that Community Creations will be rammed with the same poor-quality lookalikes we've seen for a few years now.
Ad