[nextpage]
Any fears gamers had of searching for that perfect Rey Mysterio CAW all over again were eased by 2K's announcement that the legendary masked man will be included as a pre-order bonus in WWE 2K19. AJ Styles on the cover, Rey Rey as an official member of the roster. This is brilliant, right?
Yes, but it could be a lot better if pesky real-life legal battles, time constraints or on-disc space issues didn't get in the way of that perfect roster.
As good as 2K19's roster lineup will no doubt be, it's wise to brace oneself for some slight disappointment. Not every single wrestler you want to play as will be in there, and the combination of problems listed above are why. Those seeking that comprehensive mix of current stars and legends without dipping into the quality lottery that is Community Creations will have to wait, it seems.
Not to worry, because there's a chance 2018 WWE Hall Of Fame inductees like Jeff Jarrett and The Dudley Boyz will be included. After all, 2K wouldn't leave out one of the best tag-teams in company history, would they?
Oh God, would they?
10. Demolition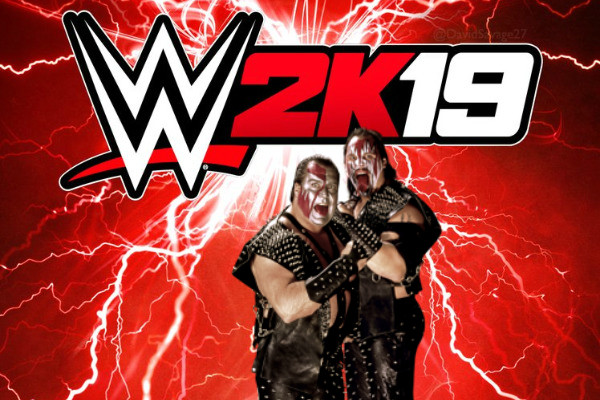 Last Appearance: The last time Demolition were in a WWE video game, THQ were in charge of the series. Since that appearance in WWE '12, Ax and Smash have commented on being frozen out of consideration for the the promotion's Hall Of Fame.
Why They Won't Be In 2K19: 2K are at the mercy of WWE's whims.
Despite the fact Ax and Smash are one of WWE's best-loved traditional tag-teams, there's zero chance Demolition will make the cut due to their frosty relationship with management.
Both members of the famous team were named in a lawsuit lodged against WWE in 2016. The allegations claimed the company failed to properly care for them when they suffered concussions or other head injuries in the ring. As the suit is still pending, it's impossible to see Ax or Smash getting the digital treatment from 2K.
Even more upsetting is that Community Creations will be rammed with the same poor-quality lookalikes we've seen for a few years now.
Ad

 [/nextpage][nextpage]
9. Doink The Clown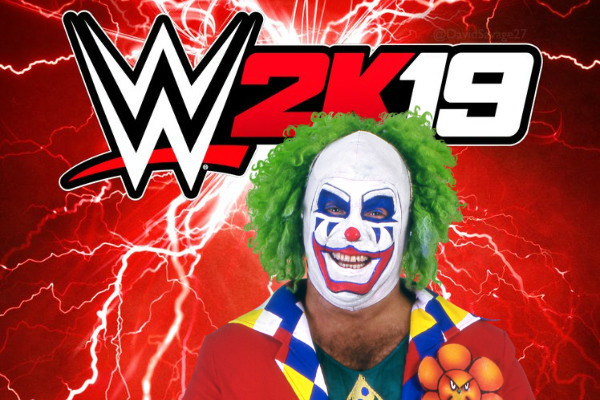 Last Appearance: If you fancy playing pranks on the WWE roster and clowning around as Doink, then your options are (sadly) limited. SmackDown vs. Raw 2009 marked Doink's last appearance in a WWE game, and he was only available as DLC. Before that, the character was found in WWF Raw and WrestleMania: The Arcade Game.
Why They Won't Be In 2K19: 2K have ignored the clown since they snagged the rights to produce WWE's gaming output. There's no sign that will change in 2K19, and it looks like another year on the shelf for one of wrestling's most underrated gimmicks.
It's a shame too, because playing as a fully-rendered Doink would be tons of fun. Being able to relive his often-overlooked match against Bret Hart at the 1993 SummerSlam without having to settle for a crappy CAW (Doink is another who hasn't been given the right treatment there) would also be nice.
Ad

[/nextpage][nextpage]
8. The Dudley Boyz (Classic)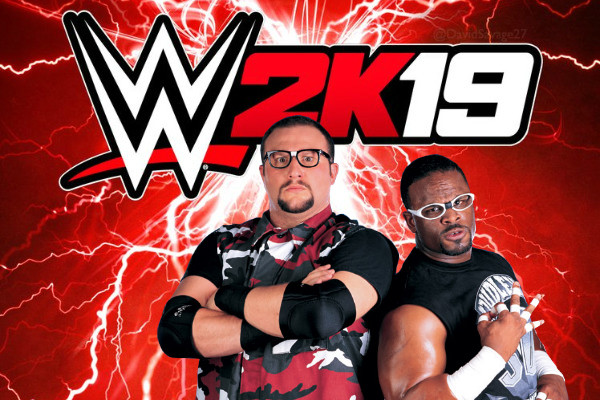 Last Appearance: This is a bit of a tough one, because The Dudleyz were last on the roster for WWE 2K17. That was a modern update though, and they weren't depicted as the classic team who worked those epic TLC matches against The Hardy Boyz and Edge & Christian between 2000-2001.
That incarnation of the duo last appeared way back in 2004 for the first SmackDown vs. Raw title. Other than that, they've shown up in WrestleMania 21 on the original Xbox in 2005. 2K17, the team's first appearance for over a decade, only happened because they were back for a nostalgia trip in 2015-2016.
Why They Won't Be In 2K19: There's a good chance Bubba-Ray and D-Von circa 2016-2018 will be in 2K19 due to their induction into the HOF, but they're not the same guys who worked those aforementioned TLC bouts. It's those matches that older players will want to relive, so it'd be cool if 2K could include variants of The Dudleyz (for example, Bubba-Ray Dudley '00).
They probably won't.
If we're getting The Duds at all, it'll be as their modern-day selves, not the classic version.
Ad

[/nextpage][nextpage]
7. Neville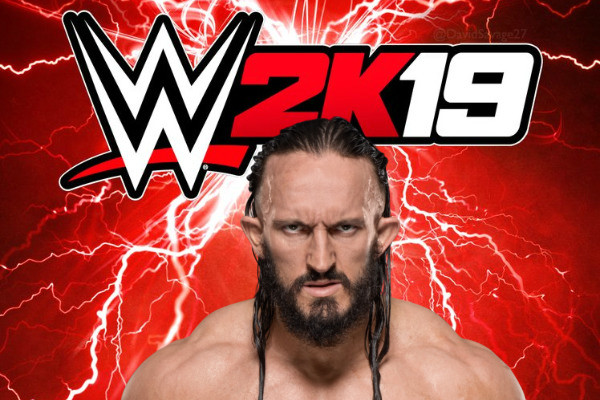 Last Appearance: Neville was part of the active roster in 2K18 last year. His contractual disagreements with WWE didn't come to a head until October 2017, so it was too late by that point for 2K to remove him from the game.
Why They Won't Be In 2K19: It isn't too late to remove him from this year's lineup.
There's just no way Vince McMahon would allow anyone bickering with WWE over their contract or on screen use to profit from a video game appearance. The most likely outcome is that Neville will be frozen out of this year's game as a minor punishment, or simply because of ongoing negotiations.
The Brit was such an important part of the Cruiserweight division before it all went to pot, and it'd be great to see him back in a WWE ring. On that note, it'd be nice to think he might be in 2K18. The current contract situation makes it inconceivable.
Ad

[/nextpage][nextpage]
6. Scott Steiner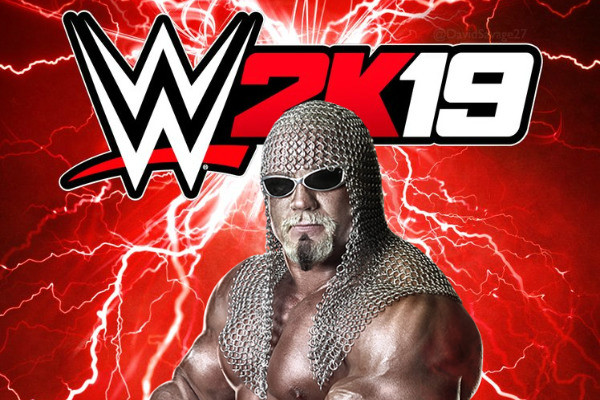 Last Appearance: As bizarre as it is to think for someone who has been around so long, Scott Steiner's final appearance in a WWE-branded game was SmackDown: Here Comes The Pain back in 2003. Since then, he's also been in 2008's TNA iMPACT!
Why They Won't Be In 2K19: Steiner isn't on good terms with WWE these days, and he hasn't been for quite a few years now. He's made disparaging comments about everyone from Triple H and Stephanie McMahon to Vince McMahon himself in interviews. As if that wasn't enough, Scott has also criticised the WWE Hall Of Fame heavily.
His outspoken nature is precisely why Here Comes The Pain marked his last showing in one of the WWE video games.
It'd take a sincere apology before Scott was back on common ground with the McMahon family. That doesn't look likely, and it's even less likely to happen before 2K19's release. There will be no "Big Bad Booty Daddy" for the foreseeable future.
(Excerpt) Read More at: WhatCulture.com
Ad

[/nextpage]