Calling all sci-fi and supernatural fans! Hollywood has created another show based on the "Roswell High" book series: "Roswell, New Mexico" debuts on The CW on Jan. 15, 2019.
The extraterrestrial drama — which is being released nearly 20 years after the hit teen-targeted show "Roswell" premiered on The WB — follows the daughter of undocumented immigrants who returns to Roswell, where she learns that the guy she had a crush on as a teen is an alien. In honor of the new series, Wonderwall.com is counting down our all-time favorite TV spinoffs. Keep reading to see which ones made the list…
No. 26: "Legacies"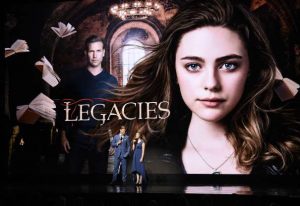 Vampires' reign over Hollywood continues with "Legacies," which got a full season order at the end of 2018. The new spinoff of "The Vampire Diaries" follows Hope Mikaelson, the daughter of Klaus Mikaelson and Hayley Marshall, who's a student at the Salvatore School for the Young and Gifted.
No. 25: "NCIS"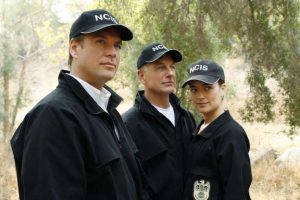 "NCIS" has been on for so many years, it's easy to forget that it began as a spinoff of "JAG." Originally referred to as "Navy NCIS," the CBS drama follows agents from a fictional Naval Criminal Investigative Service Major Case Response Team (MCRT) based in Washington, D.C. The spinoff has become such a huge success since its debut in 2003 that it's led to two spinoffs of its own: "NCIS: Los Angeles" and "NCIS: New Orleans."
No. 24: "Mork & Mindy"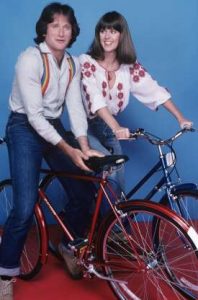 "Mork & Mindy" starring Robin Williams and Pam Dawber morphed from a highly successful episode of "Happy Days." The 1978 spinoff follows the story of Mork, an alien who comes to Earth from the planet Ork, and Mindy McConnell, Mork's human friend and roommate who later his becomes wife and the mother of his child. The ABC series was loved by audiences for its great writing, original storyline and, of course, its great jokes.
No. 23: "Joanie Loves Chachi"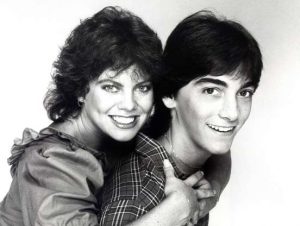 "Joanie Loves Chachi" debuted in 1982 while its parent series, "Happy Days," was gearing up for its 10th of 11 seasons. The sitcom, which featured Erin Moran and Scott Baio as the titular couple, lasted just two short seasons. Despite its dismal ratings at the time, "Joanie Loves Chachi" has earned a permanent place in pop culture history — and in our hearts!
No. 22: "Laverne & Shirley"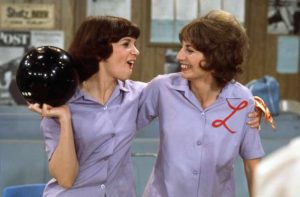 But as much as we adore "Mork & Mindy" and "Joanie Loves Chachi," our favorite "Happy Days" spinoff will always be "Laverne & Shirley." Shirley (Cindy Williams) and Laverne (Penny Marshall) were first introduced as friends of Fonzie's on Season 3 of "Happy Days" in 1975. Their show debuted the following year and concluded in 1983.
(Excerpt) Read More at: WonderWall.com