The seasons are always changing, but Game of Thrones fans know that everything is just one long, Long Winter until the eighth and final season of the series returns in 2019.
The cast has already wrapped filming on season 8, which means it's only a matter of time before HBO announces the official airdate for next season. But until that time comes and the show returns to the air, all we can really do is speculate.
After past hacks and script leaks have wreaked havoc on the element of surprise, HBO is doing everything in its power to keep the secrets of the final season under wraps. However, that hasn't stopped the rumor mill from whirring and certain spoilers from slipping out anyway. If you're not interested in finding out all the Game of Thrones season 8 rumors and spoilers leaked so far, then look away! It's not too late to turn back now.
Arya will kill or be killed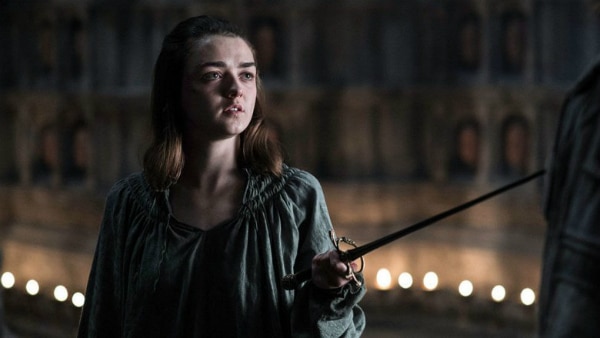 Maisie Williams (Arya) posted this picture to her Instagram of her sneakers, covered in blood, on her last day of shooting. Does this mean her final scene in Game of Thrones is an epic hand-to-hand combat battle? Knowing her, that's probably a safe guess. But then again, there's always a chance that she just left her white kicks laying around somewhere near a bucket of fake blood on set.
What's more, she says the final filming for her character took place in Belfast, where the scenes in Winterfell and the North are shot (Kings Landing is usually filmed in Spain or Croatia, while North of the Wall stuff takes place in Iceland, according to the Telegraph). You'll remember that Arya finally made it home to Winterfell in season 7 after a journey that spanned just about the entire series. But based on this geotag clue alone, it doesn't sound like we'll be watching the youngest Stark daughter leave her home again.
Is Tyrion really a full Lannister sibling?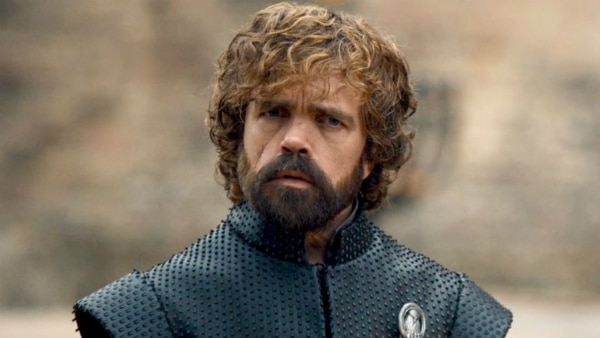 Lena Headey (Cersei) also dropped a sneaky reference to season 8 on her own Instagram after snapping a pic with her onscreen brothers Peter Dinklage (Tyrion) and Nikolai Coster-Waldau (Jaime). "Congratulations to my brothers (literally) from other mothers," she wrote. "I'm a lucky lucky sista to these Mistas."
Dinklage and Coster-Waldau aren't literally her brothers, so she's almost certainly referring to their characters from the show. Is Headey insinuating that Tyrion isn't actually the son of Joanna Lannister at all? Fans have long speculated that Tyrion's parentage might not be as clear-cut as his last name would indicate. Multiple sources, including the Independent, have speculated that Tyrion is actually the bastard son of Joanna Lannister and Aerys Targaryen — making him Daenerys' half-brother.
Ad

Of course, Headey refers uses the word "mothers," not father, which seems like a pretty out-of-the-blue twist this late in the game. Plus, this picture is clearly from season 1 (RIP two-handed, long-haired Jaime). So maybe Headey is just being nostalgic for the good old days, before the Lannister siblings' bond was ruptured in tragedy.
Sansa is finally in charge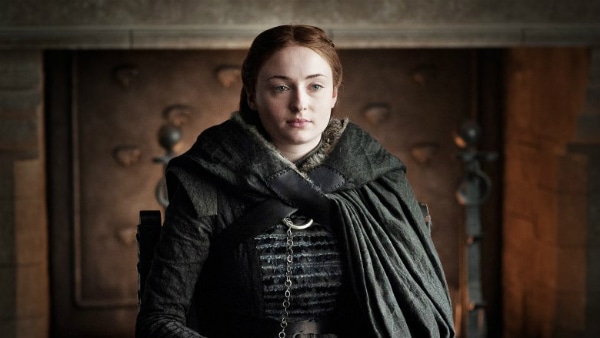 Sophie Turner also had loose lips in an interview with Digital Spy. When we first catch up with the Lady of Winterfell in season 8, she's going to be ruling the roost at Winterfell while Jon is away. "She's a real, true leader of Winterfell now," Turner said, "And that's where we first see her — as a very protective, empowered lady in charge. It's the first time you ever see her like that, and it's so amazing to see her like that — kind of owning her destiny."
Nearly all the characters in Game of Thrones have grown exponentially from where they started in season 1, but Sansa's transformation from the spoiled, innocent girl in the beginning to the hardened pillar of strength she's become by season 8 is perhaps the most astonishing of all. Turner described this new version of Sansa to Digital Spy as a "steely, strong, manipulative, intelligent, kind, young woman, and it's completely the opposite of who she was at the beginning of the series."
The main cast will reconvene at the Dragonpit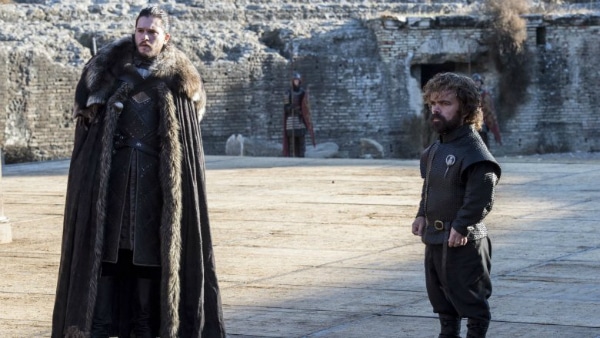 Get ready to spend more time in the ancestral home of Balerion the Dread: Rumor has it that the major players will all be meeting once again in the Dragonpit in season 8 — and for much longer this time, too. Watchers on the Wall reports that filming at the Roman ruins of Itálica in Seville, Spain (a.k.a. the Dragonpit) were scheduled from April 23 to May 19, 2018. That's nearly four weeks, which is quadruple the time spent filming there for season 7. Whether the scene is long or just more action-packed, get ready for it to be substantially bigger and better than last time.
What's more, there were no additional casting calls for extras, which means it's probably safe to assume that this particular scene will once again feature only the main characters we already know. And if Sophie Turner's talk of filming in Spain is a clue, then maybe Sansa will get to say her piece at the Dragonpit, too.
(Excerpt) Read More at: Looper.com