[nextpage]
Celebrity twins you had no idea existed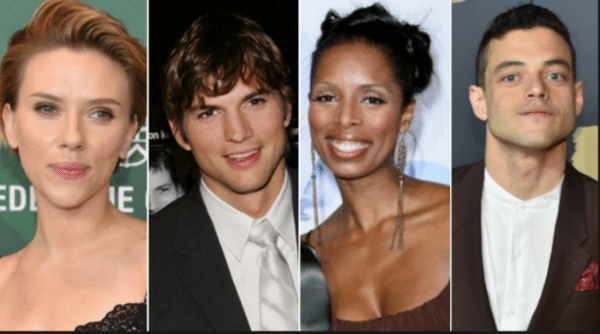 You've seen them on TV, the big screen and maybe even center stage at a sold-out arena, but there may also be someone you've overlooked this whole time — their twin.
[/nextpage][nextpage]
Gisele and Patrícia Bündchen

Instagram/@Gisele
After 20 years in the business, Gisele Bündchen, 36, remains one of the world's most famous supermodels. Since 2002, Bündchen has been the highest-paid model in the world.
But her career is just one part of her life, and the other part, perhaps the most important, is family. That includes her fraternal twin sister, Patrícia.
"Thank you for being always there for me, since the very beginning. I love you so much. #birthday #twinsister #bestfriendintheworld #love," she wrote on Facebook for their 35th birthday last year.[/nextpage][nextpage]
Ashton and Michael Kutcher
Before Ashton Kutcher, 39, made it big with his acting and modeling career, he was just another boy from Iowa, where he grew up with his fraternal twin brother, Michael.
Michael faced some serious health problems as a child. He was diagnosed with cerebral palsy and got a heart transplant at the age of 13 at the University of Iowa Hospitals and Clinics.[/nextpage][nextpage]
Scarlett and Hunter Johansson
Scarlett Johansson, 32, may steal the spotlight with her movies, but her twin brother, Hunter, steals the attention with his height. Hunter is nearly a foot taller than his "older" sis.
But the pair are close. ScarJo has brought Hunter as a date to many red carpet events, including the White House Correspondents' Dinner in 2010.[/nextpage][nextpage]
Jon and Dan Heder
No, you're not seeing double — you're just seeing identical twins, Jon and Dan Heder, 39. You may remember Jon from his breakout role in "Napoleon Dynamite."
Dan is also active in show business. He has been credited with several producer gigs and has acted in various short films over the years.
(Excerpt) Read More at: CBSNews.com[/nextpage]