There's no denying the success of Grey's Anatomy. The show is one of the most popular on the planet, from the mind of genius showrunner Shonda Rhimes, and starring some brilliant talents such as Ellen Pompeo, Justin Chambers, and Chandra Wilson.
This year, ABC's renewal of the series even saw it set a record for a network primetime drama, as it was confirmed the show would go into a fifteenth season.
It's fair to say that Grey's is showing no signs of slowing down anytime soon.
Part of what makes Grey's so special is the amount of incredible stars that have walked through the doors of Grey Sloan Memorial Hospital, but it's not always been such an exciting career path for all those involved.
In fact, we think that some of the actors and actresses to make up the Grey's alum would rather skip to this part of their career, than look back on some of the roles they've taken on before!
As much success as they may have found playing surgeons for Shonda, there are a slew of projects many of the cast members have been a part of that didn't quite reach the dizzying heights of Grey's. While we do love focusing on their best work, today we're instead going through some we think they'd rather drop from their résumé.
Here are the 15 Embarrassing Roles Grey's Anatomy Stars Want To Forget.
15 

ELLEN POMPEO IN OLD SCHOOL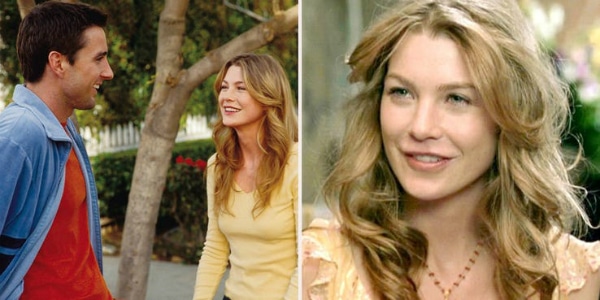 Released back in 2003, Old School was a comedy movie starring the likes of Vince Vaughn, Will Ferrell, and Luke Wilson in the leading roles. What Grey's Anatomy fans are more interested in, however, is the inclusion of Ellen Pompeo, who played Wilson's character's high school crush, Nicole in the flick.
Tackling the role of a woman scorned following a reveal that her on-screen boyfriend is being unfaithful, Pompeo's character has the last laugh when her former other half drives off a bridge, passing away in an explosion.
Yes, it really did get that dark. This isn't a woman to be messed with.
Though the movie dropped over a decade ago, Pompeo looks as ageless as ever. The goofy comedy failed to make a big impression in the box office, taking just $87 million, but still making a marked improvement on its budget of $24 million.
Old School isn't exactly a timeless comedy classic, so Pompeo wouldn't be shouting from the rooftops about her role in the movie. Still, it did see her cement herself as one of the biggest names in Hollywood, and a couple of years later she would go on to front Shonda Rhimes' biggest ever show. Not too shabby
14 

ERIC DANE IN X-MEN: THE LAST STAND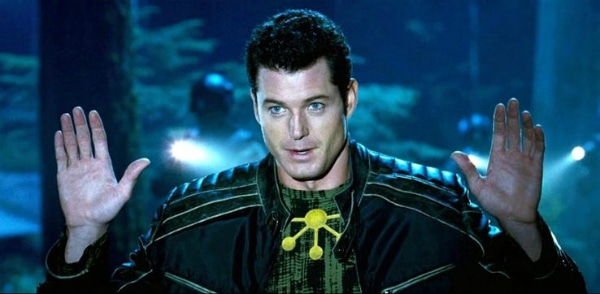 We won't lie — there were a number of different projects we could have chosen for Eric Dane when it comes to embarrassing past roles. Eventually, though, we had to settle on his portrayal of Multiple Man in X-Men: The Last Stand.
The mutant is a smart one, managing to outwit the authorities by placing a number of versions of himself all over the place, but Dane was never given the chance to truly shine in The Last Stand.
In fact, the whole movie was a bit of a bust when put up against others in the series.
While it wouldn't be fair to poke the finger of blame at Dane, there has to be a reason he was never asked back for another X-Men outing.
Grey's fans are used to seeing Dane as the charming lady's man, Dr. Mark Sloan, otherwise known as McSteamy. In tragic events that took place in the show's season 8 finale, Sloan had to say goodbye to the love of his life, before fans also had to say goodbye to him in the season 9 premiere.
His disappearance from the show was a huge loss, and still something viewers feel right in their gut to this day.
(Excerpt) Read More at: ScreenRant.com