A UK university professor claims to have unearthed a long-lost screenplay by the great Stanley Kubrick from 1956.
Burning Secret, penned by Kubrick and novelist Calder Willingham, was adapted from a 1913 novella by Viennese author Stefan Zweig. It was originally planned as Kubrick's next film following his noir classic The Killing. However, Kubrick and Willingham instead collaborated on the anti-war film Paths of Glory.
While Kubrick historians knew about the filmmaker's intention to make Burning Secret, they didn't know that he had written a 100-page screenplay for the film. The screenplay was stamped by the MGM script department in October 1956 and subsequently forgotten until it was rediscovered by film historian Nathan Abrams, who found the screenplay while doing research on Kubrick for an upcoming book, the Guardian reports.
Abrams described Burning Secret as "the inverse of Lolita", Kubrick's adaptation of Vladimir Nabokov's controversial story of love and lechery. "In Burning Secret, the main character befriends the son to get to the mother. In Lolita, he marries the mother to get to the daughter. I think that with the 1956 production code, that would be a tricky one to get by. But he managed with Lolita in 1962 – only just."
Burning Secret isn't the first project worked on by Kubrick to reach the big screen after his 1999 death. In 2001, Steven Spielberg released A.I., which Kubrick purchased the story rights to in 1969 and worked on for decades before handing off the project to Spielberg in 1995.
While Kubrick never made Burning Secret, the director's one-time location scout Andrew Birkin later adapted the novella for a 1988 feature film titled Burning Secret. That adaptation didn't make use of the Kubrick/Willingham script, which is currently owned by the son of one of Kubrick's collaborators, the Guardian reports.
Ad

Kubrick made only 13 feature films, but he is revered as a master film-maker and supreme visual stylist with a painstaking approach to meticulous detail. His sci-fi epic, 2001: A Space Odyssey, pushed the boundaries of special effects and was at No 6 in the most recent Sight and Sound critics poll of the greatest films of all time.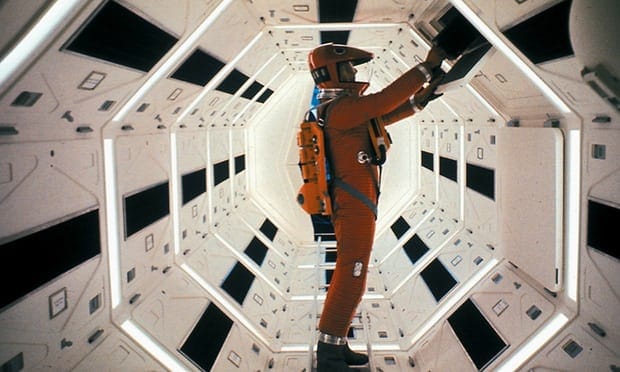 Kubrick, an American who lived most of his life in Britain, died in 1999, months after completing Eyes Wide Shut, the controversial psychosexual thriller starring Tom Cruise and Nicole Kidman.
His Burning Secret screenplay bears the stamp of the script department of MGM. It is dated 24 October 1956, when Kubrick was still relatively unknown, having just made his crime heist film, The Killing.
MGM is thought to have cancelled the commissioned project after learning that Kubrick was also working on Paths of Glory, putting him in breach of contract. Another account suggests that MGM told Kubrick's producing partner James B Harris that it did not see the screenplay's potential as a movie.
Abrams said that the screenplay extends to well over 100 typed pages. "It's a full screenplay so could be completed by film-makers today."
The screenplay is owned by the son of one of Kubrick's former collaborators. Abrams discovered it while researching his next book, Eyes Wide Shut: Stanley Kubrick and the Making of His Final Film, to be published by Oxford University Press next year.
(Excerpts) Read More at: RollingStone.com and TheGuardian.com