They might have punishing road schedules – well most of them anyway – but WWE stars do still manage to do work outside of their obligations to Vince McMahon. Occasionally, active stars are even afforded the luxury of trying to follow in the footsteps of The Rock and making it big in Hollywood (and not just in WWE Studios movies).
This year, there's a host of movies coming to cinemas starring faces from the current roster as well as those who turn up sporadically whenever the ratings needs it (and a couple who are almost perpetually linked with returns). So even if the product isn't living up to expectations, there's plenty of options in the cineplex this year to give fans something else to get excited about.
Wrestling fans also really need to look out for British film Walk Like A Panther, which follows a group of ex-wrestlers forced to get in the ring once more when their beloved local pub is threatened with closure. It doesn't have any WWE faces in, but it looks great. 
Now, on to the films that will feature your favorite WWE names this year…
15. Mohawk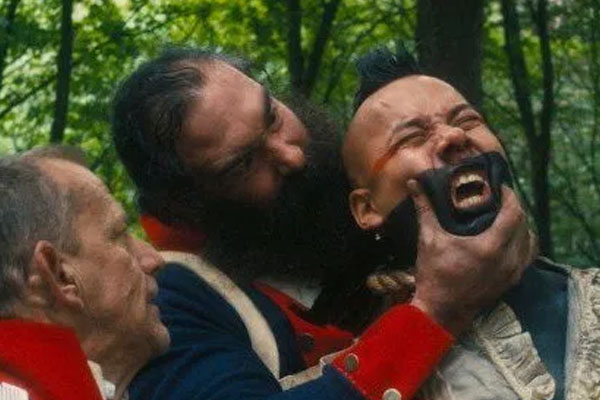 Starring: Luke Harper
Release Date: February 23rd
A historical action horror, Mohawk is the next film from WWE Studios, which is set for release in February having hit the festival circuit already last year.
It's being billed as part revenge thriller, one part historical drama and part home (country) invasion, and has been lauded for its ambition, even as the lower production costs limit it slightly.
Luke Harper appears as a small group of soldiers sent to hunt down a group of Native American tribesmen who murder some of their own and flee. His look is made for the part, but apparently – and thankfully – he defies all of the potential for cliches.
14. Con Man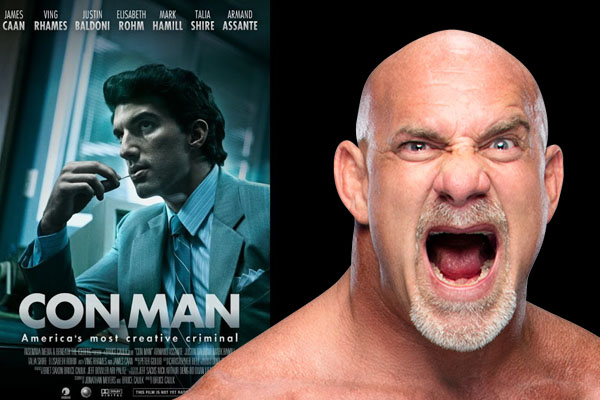 Starring: Bill Goldberg
Release Date: TBC
Starring names as famous as Mark Hamill, James Caan and Ving Rhames, Con Man is the story of Barry Minkow, a young charismatic business man who becomes a wealthy CEO by lying, cheating and stealing his way to the top.
The film has a great story foundation – likened by some to Catch Me If You Can with a harder edge – but it's production is arguably even more intriguing. Back in 2011, it was filmed partly thanks to donations Minkow received from his congregation (after prison, he found God), but he was subsequently discovered to have defrauded companies to the tune of billions and was thrown back in jail.
The film was put on ice, but it's tentatively set for release this year with a new ending and Bill Goldberg involved.
(Excerpt) Read More at: WhatCulture.com